In her book On Weaving, Anni Albers writes about our tactile sensitivity and the surface quality of material, saying that we touch things to assure ourselves of reality but that most of our experiences today are with an already pre-formulated material rather than unformed material. Albers refers to this unformed material as material 'in the rough'.
With textiles and tactility at the centre of her practice, Fitts presents collage and photographic work made during her recent residency at McCahon House, Titirangi, Auckland. These new works enter into an imaginative dialogue between the writing of Anni Albers, the interior design of Eileen Gray and the portrait painting of Romaine Brooks. Combining the site of the McCahon house and this group of remarkable historical figures new ideas of portraiture and architectural decoration emerge.
1.5 (ii) f. House Interior
On the east wall of the entry lobby/kitchen a doorway (no door) opens into the living room. This opening has a very deep reveal made up of two 220x25 boards set against each other which frame the shelving that runs each way from the doorway against this wall. This room, with the entry lobby/ kitchen, is the original section of the building. The floor is of strip timber, the walls are now plastered gib board. The ceiling is a flat battened ceiling with plaster panels. There are three battens across the room and one along. The cornice is similar to the kitchen cornice but with a 1/4 round moulding to the intersection of the wall and ceiling. The plaster panels are a "pebble/ amoeba" pattern.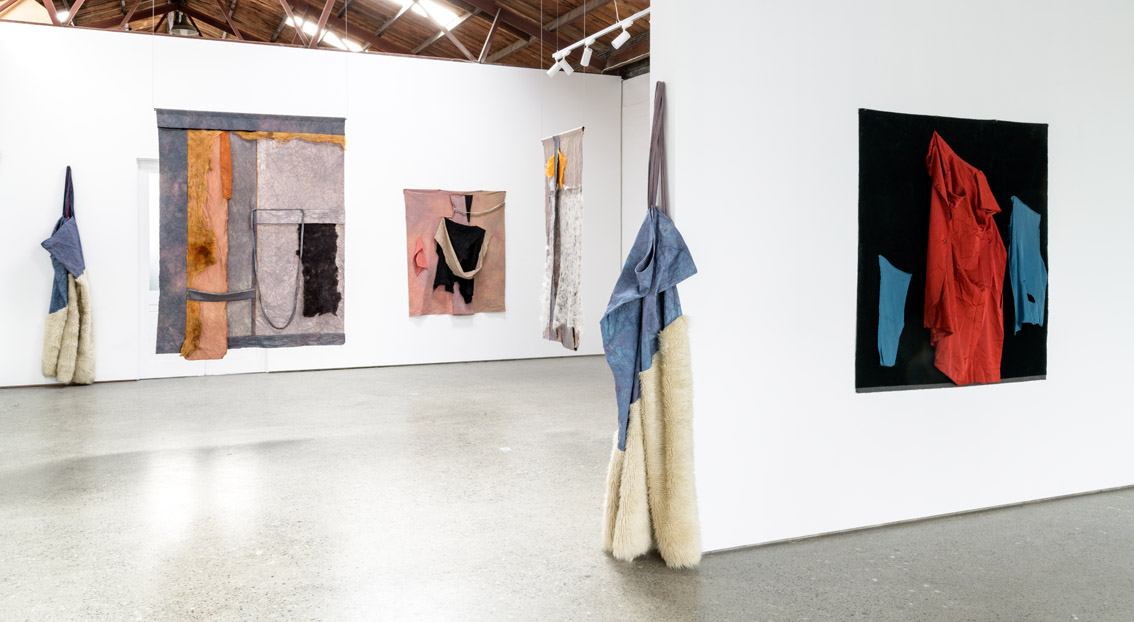 Installation shot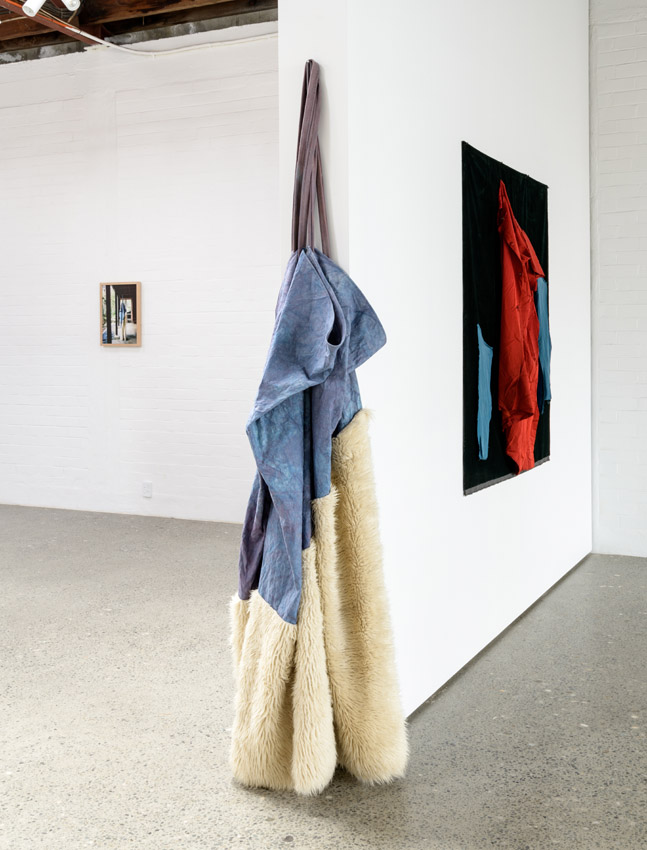 Installation shot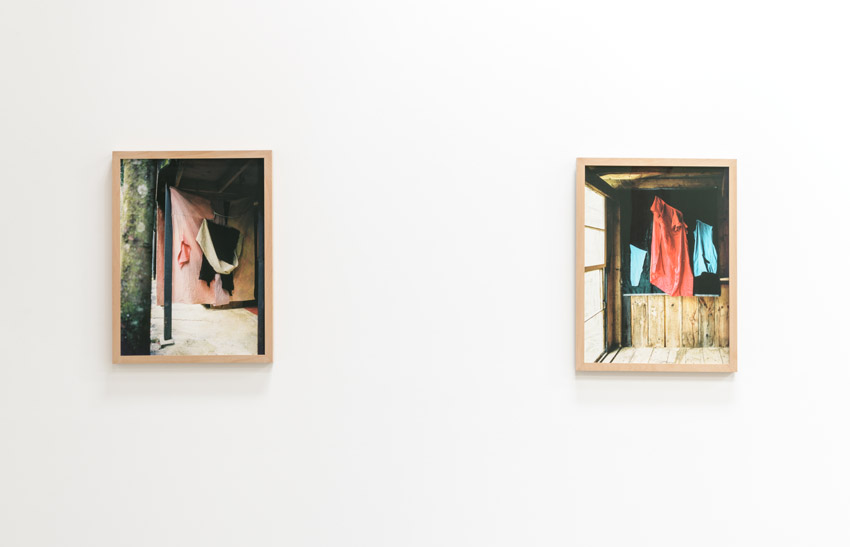 Photographs shot on a medium format with photographer Neeve Woodward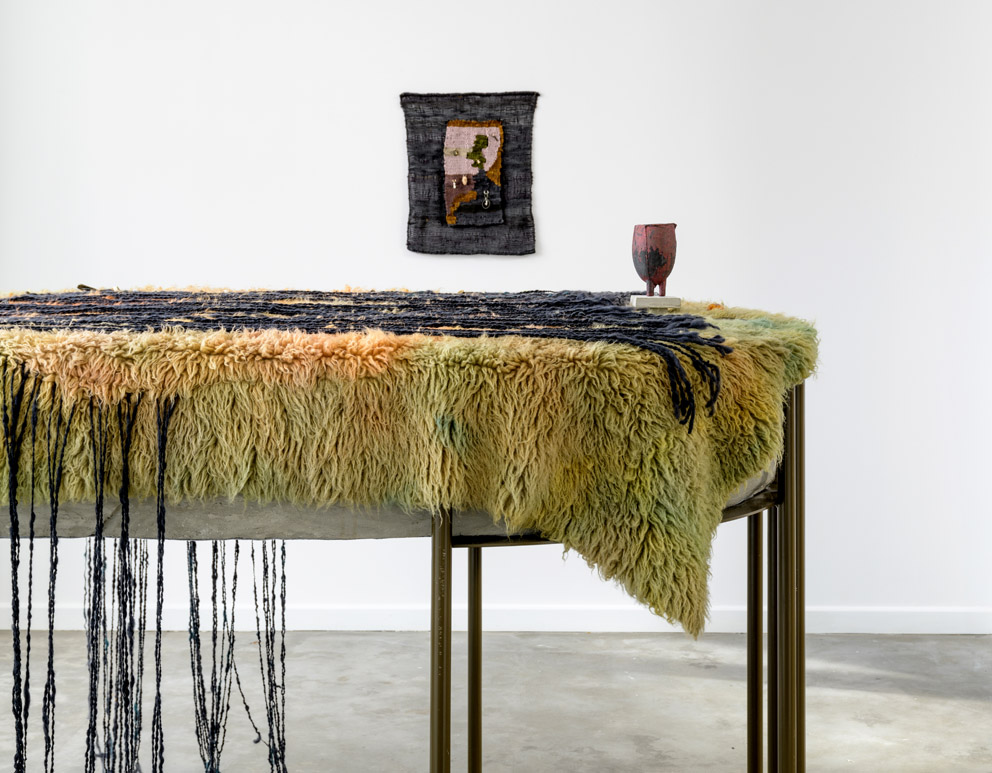 Table by Chloe Rose Taylor, Vessel by Peter Bauhuis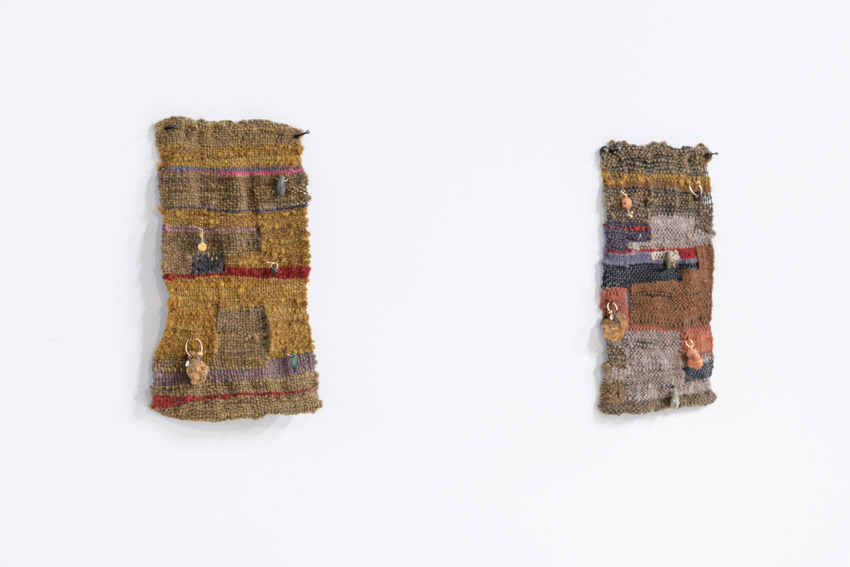 Wool, linen, silk, Charms made by Hannah Rings